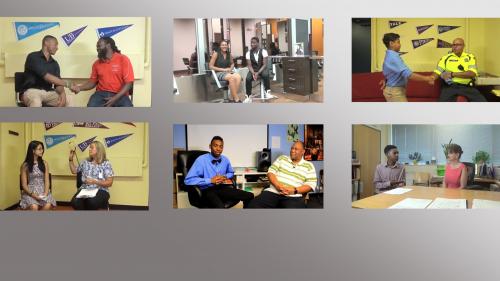 Are you an African American Yale employee that has an unusual or interesting job that you would like to be interviewed about? If so, please join Ms. Furahi Achebe and her students in an episode of The Fitting Room. 
The Fitting Room is a CT non-profit whose mission is to take kids on a virtual career day through video, once a week from the time they are in 7th grade until they graduate, so that they can see the myriad careers that they can access through education. They will 'travel' with lively young hosts to find out why a particular professional loves his or her job, learn about the required education and the tasks associated with the job. Through The Fitting Room, a student studying physics in Detroit could 'meet' a Civil Engineer in CT who looks just like her.
The Fitting Room's slogan is "Try on a Possibility!" Each episode is two minutes long and designed to be shown in homeroom or at home; any place that has a computer. In the series, Ms. Achebe and her students endeavor to show as many role models as possible from underrepresented groups to help girls and minorities broaden their view of potential careers.  
We hope you will consider 'starring' in an episode of The Fitting Room. Ms. Achebe and her students can come to your location or you can go to them in Bridgeport. Filming takes about an hour, with time slots from 1-5 pm Monday-Friday. 
Please visit http://www.thefittingroom.tv/past-episodes.html to see past episodes. To schedule an appointment, call (203) 934-3743 or email f_achebe@yahoo.com.