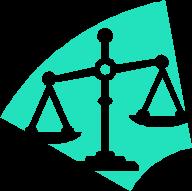 January 2017 - The cover letter is essential in communicating your interest in any specific position for which you apply. It does not repeat the content of your resume, but rather, it enhances the skills and qualifications as well as your interest in that specific job. It's your chance to show you've done your homework to understand the position as well as the organization that it supports. The letter is brief, grammatically correct and to the point, and above all, it is a professional representation of you.
April 2016 - If you need three pages to convey RELEVANT information about your skills, qualifications, work history and education, then use them. It is not necessarily the length of the resume, but the content that is critical in getting the attention of the hiring manager. Three pages of relevant and well written information is far more valuable than one page of embellished, unclear and poorly written work history. Know the difference. 
February 2016 - Your resume is a picture of YOU, not the job you do. This is your marketing tool and first impression to the employer. It is not a job description, or a list of tasks assigned to the job. It is a brief summary of what your role is in the organization in which you work. Address primary FUNCTIONS or ROLES, and how you may be responsible for them. Be prepared to speak to specific and relevant accomplishments that are important to visualize you in those roles. Accuracy and clarity are key to an effective resume. Incorrect grammar and spelling says that you either cannot proofread your work, or that you don't care to proofread your work. Which is worse?
December 2015 - Every job search should begin with serious review of your own skills and qualifications as well as interests. Taking stock of your skills requires serious introspection, and the ability to appreciate constructive criticism from someone you trust and who knows you well. Think about the things you do that make you feel the best, most confident and competent. It may not even be a work related area, but it is important in understanding what skills and competencies are used and can be transferred to other areas. The truth is, if you love what you do, you'll never work a day in your life.