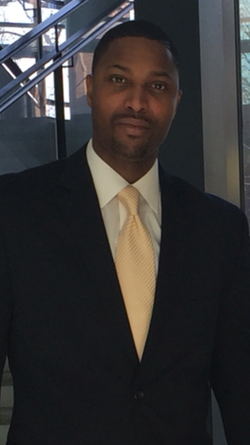 What are your main responsibilities?
As a Senior Administrative Assistant with the Yale University School of Management (SOM), my main responsibilities are to coordinate, facilitate and follow up on a various work orders requests for three buildings (2, 121 and 165 Whitney Avenue) within SOM. My department works jointly with the Yale Universities Facilities Department who provide routine maintenance and construction services for the University. Work order requests can vary from working with Yale facilities specialists who are responsible for routine maintenance (cleaning, temperature fixtures, and waste removal) to providing assistance to outside contractors in charge of structural fixtures and renovation for the buildings.
How did you begin your career?
My career in custodial supervision dates back to the early 2000's when I worked for contractors assigned to the City of New Haven Public Schools. I started my career at Yale University in September 2014. I was referred to the Building Supervisor from a mutual colleague who suggested I apply for a custodial training position with the University. I completed a new hire orientation with New Haven Works, who has a partnership with the University. I was selected for an interview with the Facilities Department and eventually was offered a full time position. In February of 2016, I was promoted to Senior Administrative Assistant reporting to the Director of Facilities for SOM.
What skills, abilities, and personal attributes are essential to success in your job/this field?
Understanding the importance of customer services, good communication, and time management. Our department supports over 90 faculty members and close to 700 students at SOM. It is our duty to ensure the buildings are always properly maintained and that we respond to any work order requests in a timely matter.
Can you recommend trade journals, magazines or professional associations which would be helpful for my professional development?
None that I can think of at this time. My experience in professional development have come from interactions with directors in my field. I have always asked questions concerning career advancement and what steps I should take in order to grow within my organization.
If you could do it all over again, would you choose the same path for yourself? If not, what would you change/do?
If I could do it all over again, I wouldn't change a thing. There is a reason why I have faced so many obstacles and challenge in my career. In the end, my decisions have made me stronger, wiser and very grateful to work at such a prestigious institution. Again I would not change anything that I have done throughout my career.