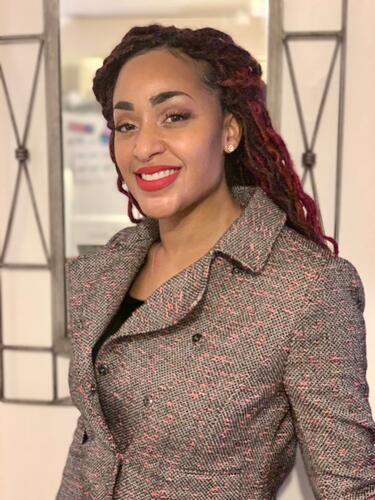 Wednesday, March 31, 2021
What is your current role at Yale University?
Technical Team Lead of the Software Engineering unit in Library IT.
What are your main responsibilities?
I have a dual responsibility: I manage a small team of Software Engineers and I also am a contributor to software development for our current and new applications.
What do you like most about your work?
I like that I get to manage and help others with their career paths within our unit and I also write code which is a passion of mine.
How does your job affect your general lifestyle?
I can't really say that my job affects my lifestyle, but I can say that having some technical competence has paid off. Particularly now with my kids schooling remotely, I find myself sharing computer skills and shortcuts with them that I've learned over the years.
How did you begin your career?
My career in Software Engineering/Development began after I graduated with a Master's in Computer Science and began working at Goldman Sachs in New York City. After that, I took some time off to start a family, and then worked as a Software Consultant at a small insurance company. After that contract was over, I started looking for a permanent position. I applied for a Programmer Analyst position in the Digital Library Programming group in Library IT and started working at Yale in September of 2012. In 2017, I became an Interim Technical Team Lead and in 2018, that position was formalized under our new unit name: Software Engineering.
What steps would you recommend one take to prepare to enter this field?
Being self-taught is a great start, but I think a formal education makes your chances better when it comes to employment, as most places want a bachelor's degree and/or equivalent work experience. There are also accelerated programs out there that can give you a great start in this field.
What skills, abilities, and personal attributes are essential to success in your job/this field?
As a manager, you definitely need people skills and the ability to build trust among those who report to you. As a technical lead, you need technical competence with the ability to help technically with tasks. Lastly, you need basic programming and application experience.
If you could do it all over again, would you choose the same path for yourself? If not, what would you change?
I can't say that there's anything that I'd change. I like being an Engineer with a focus on Software Development, and I like what I do, and working for the University.
What does YAAA mean to you and how have you contributed as a member?
YAAA is a place of oneness where we as African Americans can share our experiences, expertise, and support with and for one another. It's also a place for networking opportunities, as well as community outreach, which is important to me as a product of the New Haven community. As far as contribution, I'd like to do more with YAAA, but thus far, I attend the steering committee meetings and the YAAA sponsored events whenever possible.
Is there anything else you'd like to add?
I'd like to thank YAAA for giving me this opportunity and I encourage others to get involved. Keep up the great work!