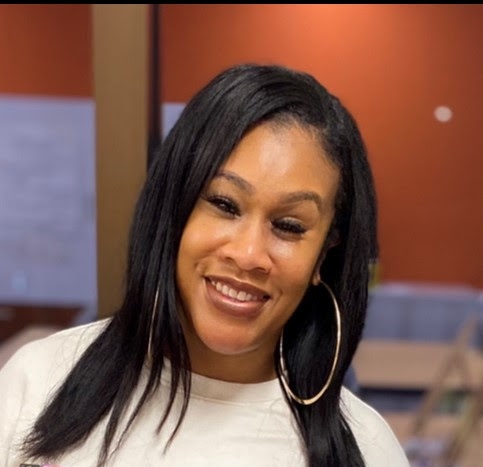 What is your current role at Yale University?
I'm a Program Coordinator for the Leadership Giving team in the Office of Development.
What are your main responsibilities?
I do what is needed to support the gift officers on our team. As they handle meeting with the donors that provide the funds to keep the university functioning, I attempt to lighten their load by running necessary reports, preparing shipments for their visits with donors, and entering data from those visits into our database. Directly supporting our director, I also act as the Pipeline Diversity Lead. It is new and exciting work around diversifying the pipeline of donors the Office of Development interacts with.
What do you like most about your work?
I really love the work that Development & Alumni Affairs are doing around diversity, equity, and inclusion. I'm on the Communications Sub-Committee that Development & Alumni Affairs have formed as we work to carry out our charges to improve in this area; I've been a part of lots of conversations on the topic and I really feel valued in my role. It's really a great feeling knowing that my thoughts and ideas don't fall by the wayside. I know that on a regular basis, I am doing a piece of the work that needs to be done to ensure Yale can continue to be great.
How does your job affect your general lifestyle?
The work doesn't feel like work. I do what I do without stress or frustration,  which allows me to show up as my best self every day on the job and in my home life too. This is important because I have my two children who look to me. I love that I'm never too overwhelmed to meet their needs.
How did you begin your career?
I first landed a role with the university through the New Haven Pipeline initiative. I was on the YTSS team. My first assignment was in Human Resources, on the Staffing and Career Development Team, Operations to be exact. I applied for and worked in that role for over two years. But while I loved my team, I wanted more out of my day-to-day workload, and that is when I applied to the role of Program Coordinator in the Office of Development.
What steps would you recommend one take to prepare to enter this field?
Development is full of all sorts of educational backgrounds and areas of expertise so there is no one way to be an asset. It's really about taking the initiative to apply and making sure the prospective director understands your willingness and commitment to the goal at hand. In my case, I was passionate about the outcome: seeing Yale continue to offer amazing educational opportunities and life-changing research to those around it through their relationships with alumni.
What skills, abilities, and personal attributes are essential to success in your job/this field?
The fact that I'm organized and capable of functioning well independently and within a team is essential. My love for writing is also a plus as I sometimes prepare correspondences. I also think it's vital to not only come up with new ideas but to be willing to voice them. In Development, everyone on the team plays an active role. Most importantly, bring yourself! What makes Development unlike any other place I've been is the diversity you'll find and how it all fuses together to make an amazingly, well-oiled machine.
If you could do it all over again, would you choose the same path for yourself? If not, what would you change?
I really love where I've landed, and my only desire is that I had gotten to Development sooner.
What does YAAA mean to you and how have you contributed as a member?
Black excellence is something that I love to be a part of and that's what I'm witnessing here. There are people who look like me with all sorts of amazing roles and I'm so proud of each and every one of them. Its inspiring to see, considering our history. Knowing that at one point, we weren't allowed at the table, it's essential that I not only take a seat, but work to leave a real lasting impact while I'm here. I'm currently the Social & Networking Sub-Committee Chair and this role has taught me so much in a short time about the power of teamwork, networking, and providing spaces for us to enjoy life. There have been a lot of disheartening events around us lately so I take my role very seriously when working to provide an avenue for fun with a purpose. So far, I've hosted events that speak to mental health, the arts, and physical health. I'm very excited about the year to come.
Is there anything else you would like to add?
I'm a social butterfly! I love to smile, laugh, meet new people, sing, and dance (although the latter is up for debate as to whether or not I'm actually good at it). Nonetheless, if you ever see me on campus, give me a wave. I also attend Gateway Christian Fellowship in West Haven, CT where I am a member of the Worship Team.